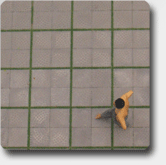 Search engine optimization, email marketing, Adwords, Facebook—they all drive customers to your site. But it's compelling content and a cohesive brand that keep your visitors engaged and coming back for more.
Discern Marketing empowers you with the tools to establish your Web presence, strengthen your market position, and reach your online goals.
From SEO to Web design, E-commerce to blogging, Discern Marketing helps you create and sustain a winning online marketing strategy.